Peace of Mind from Every Angle
Wireless Video Signal

The cameras plug into power while their video signal back to the NVR is wireless, making installation easy

See Everything in Full HD

See faces, license plates & clothing colors with 1080p Full HD.

Protection 24/7

Know what's happening at any hour with powerful night vision up to 115ft / 35m & the ability to see color video at night.

Heat Sensing

Swann's True Detect™ heat & motion detection records & sends push notifications when it detects heat from warm objects, like people & cars

2-Way Talk

With a built-in microphone & speaker, you can listen, talk back & record audio to help you identify what's happening

Cover Blind Spots

Cut the cost of crime & know what's happening by adding cameras to your NVR NVW-490 to cover any blind spots
True Detect Heat & Motion Detection
Warm objects, like people and cars, trigger recording & push notifications.

Less Cables with Wi-Fi
Cameras plug into power while video signal to NVR is wireless, making installation a lot easier.
Keep Intruders Away
The 2-way audio lets you talk back to people near the cameras & scare off potential intruders .
Expand Coverage Area

Cover any blind spots on your property by adding NVW-490CAM cameras to your NVR NVW-490.

Interact with 2-Way Audio

Cameras have a microphone & speaker. Talk back with people near the cameras and potentially scare off intruders or ask the deliveryman to hide the package somewhere safe.

Weatherproof Design

Mount it outdoors. IP65 rating. Built to withstand rain, shine, snow & dust.

Protection 24/7

Know what's happening at any hour with powerful night vision up to 115ft / 35m & the ability to see color video at night.

Wide Viewing Angle

Swann's NVW-490CAM cameras have a super wide 75 degree field of view to cover broad areas, so that you can have fewer cameras in your property, bringing down the cost of home security.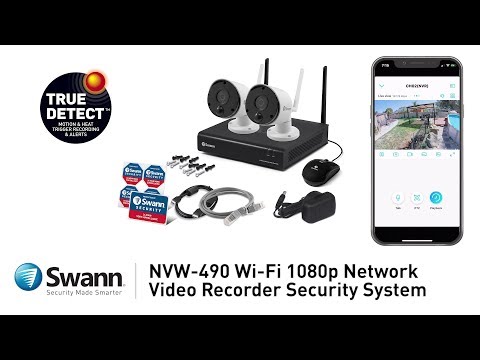 Product Overview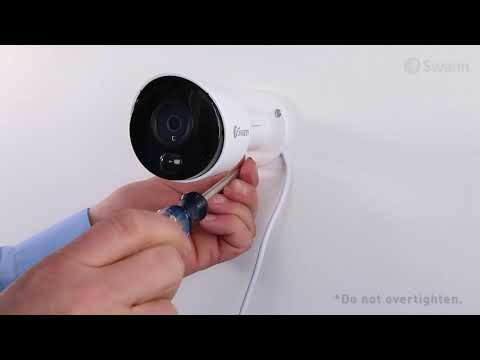 Mounting Camera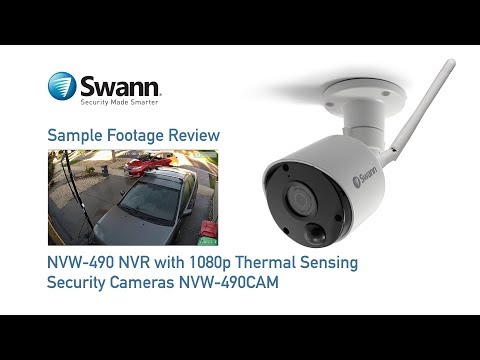 Sample Footage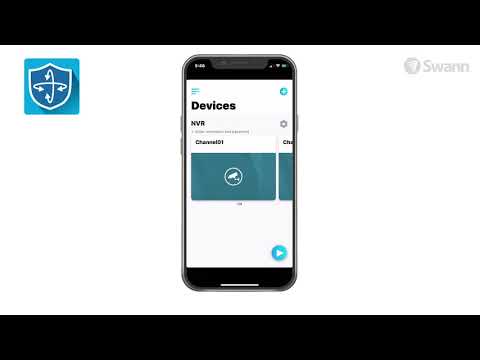 AlwaysSafe App
'Refurbished' products are complete and in full working condition. They may have previously been used as demo stock or returned from retailers. Products will also be shipped with original content as listed on the packaging. Swann's technicians have certified the products are ready for use with a 3 month base warranty. Occasionally minor cosmetic scratches and wear may be present.