Personal Safety Monitoring is Here
Notify up to 5 emergency contacts, Swann's monitoring center & the police for an active response if you need help.
How Does the ActiveResponse Plan Work?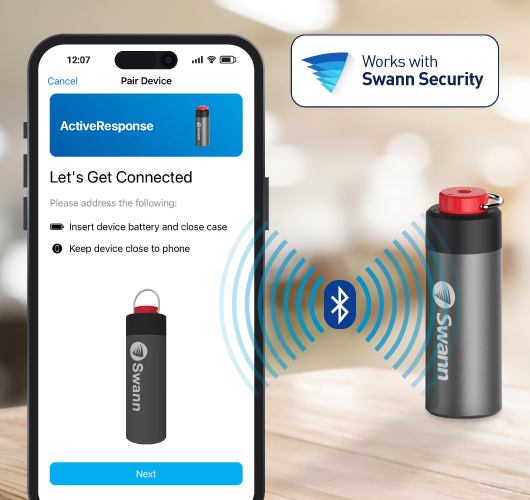 1
Purchase a Swann ActiveResponse Personal Safety Alarm & link it with the Swann Security App via Bluetooth.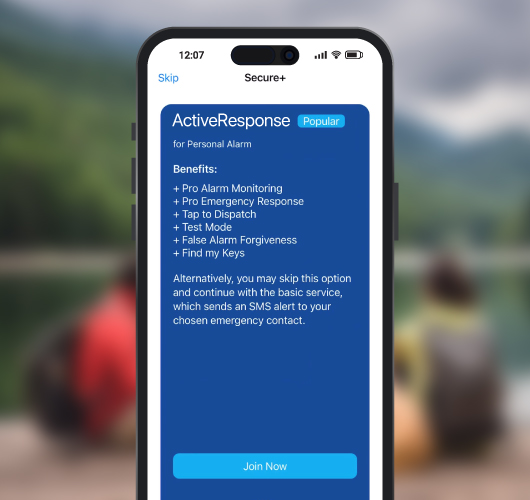 2
Choose the ActiveResponse plan in the app & add up to 5 emergency contacts & pro monitoring service to alert the police.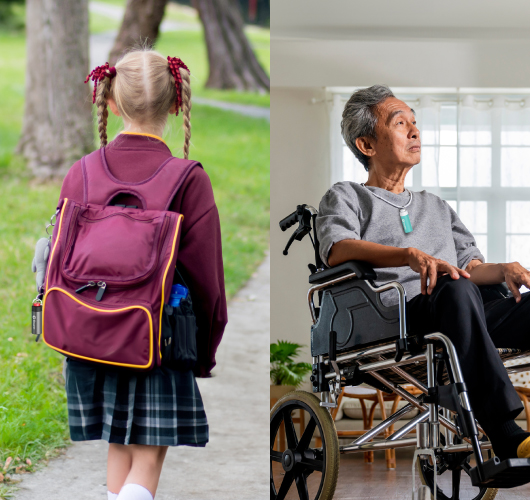 3
Choose how you carry ActiveResponse – clip it on your bag, carry it in your pocket, add it to your keychain or wear it around your neck.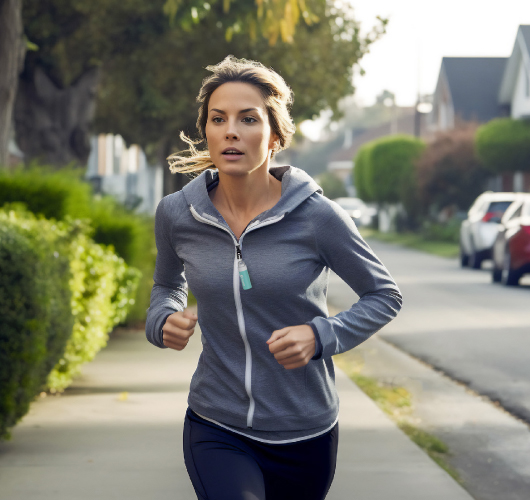 4
Take the Alarm & your phone with you when you walk, run, hike, travel…anywhere you might feel unsafe.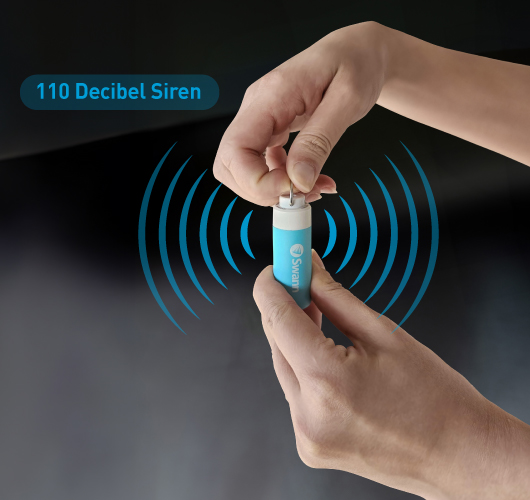 5
If you run into trouble you can activate the 110dB siren and/or press the button to send a message with your exact GPS location*.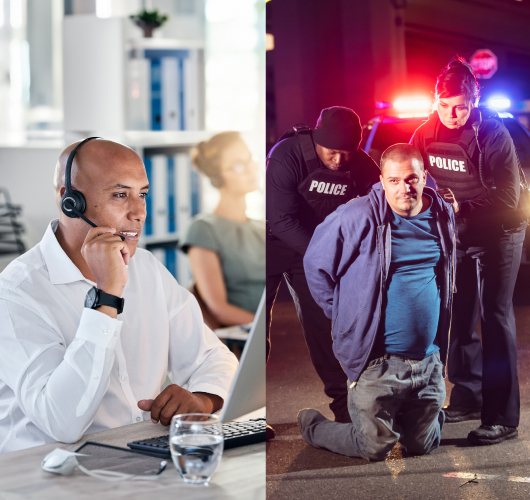 6
If you're in danger the monitoring center will notify local police to come to your aid immediately*.

Why Choose ActiveResponse?
Trusted Brand
With 35 years experience, & tens of millions of people protected, Swann has the know-how to keep you safe.
Best in Class
Monitoring centers with UL listings & TMA5 Diamond ratings, for swift connection with the police when you need assistance.

Protection 24/7
Keep your ActiveResponse personal safety alarm & phone with you, to ensure you're always able to get help.
Faster Response
In case of trouble, a simple pull of the siren or press of the button remotely activates an immediate response.
Value for Money
For as little as 17 cents a day & no lock-in contract, you can protect your entire family with multiple devices.
Help Where You Are
When you trigger ActiveResponse, it sends a message with your precise GPS location, enabling the police to locate you swiftly in times of need.
ActiveResponse Membership Benefits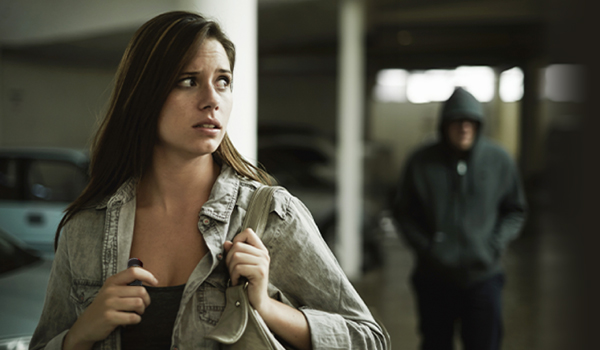 Help is at Hand

No matter where you are if you run into trouble you can request help.

Get ActiveResponse
Now in the Swann Security App

ActiveResponse Subscription
Compatible Devices
ActiveResponse Personal Alarm Kit
2 Pack (SWIFI-MPRSB1T1)
Single Pack – Aqua (SWIFI-MPRST)
Single Pack – Graphite (SWIFI-MPRSB)
Pricing
$4.99 per month / $49.99 per year
Number of Alarm Devices on 1 Plan
Unlimited
Mobile Phone with App
Swann Security
Connectivity Method
Bluetooth
Number of Personal Contacts Able to be Contacted in Emergency
Up to 5
Professional Monitoring of Your Location & Situation When Activated
Yes
Location Method
Text Message with GPS Co-Ordinates
Local Police Response in Emergency
Yes
Lock & Unlock on Device
Yes
Ensure you have your phone with Bluetooth when using ActiveResponse.

Activate the alarm by either pulling the ring or pressing the device's button.

Access remote monitoring, including local police response, exclusively with a subscription plan.

Alert your primary contact via SMS for free.

Notify up to 5 emergency contacts with a paid subscription.

Our professional monitoring center follows a predefined script to provide assistance during emergencies (refer to terms and conditions).
Please note that local police response depends on police availability in your area, and Swann is not responsible for any delays in police response.
* If you do not have an ActiveResponse plan an SMS message will be sent to your nominated personal contact only.
Subscribing to Swann Secure+ Member Plans is bound by our privacy policy and terms of service here.