Prevention is the Best Defense
Prevent Crime

Controllable spotlights & sirens deter intruders

1080p HD Quality

Crystal clear video & close-ups

Night2Day™ Color at Night

Powerful night vision up to 100ft/30m & the ability to see color video at night up to 32ft/10m

Free Recording

Retain video up to 12 months onto 1TB hard drive

True Detect™

Heat & motion-sensing for more reliable alerts

Powered Wi-Fi Video

The cameras plug into power while their video signal back to the NVR is wireless, making installation easy

Talk& Listen

2-way audio to greet guests or warn intruders

Weatherproof

Cameras work in rain & snow, all year round

Speak to See

Go hands-free with Hey Google or Alexa

Want More Security?

Become a Secure+ member for extended warranty, insurance & exclusive offers
Your Eyes Outside
Weatherproof design built tough to withstand the elements for year round security 24/7.
See More Than Before
See faces & crystal clear detail with incredible 1080p full HD video.
Keep Intruders Away
The 2-way audio lets you talk back to people near the camera & scare off potential intruders.
Prevent Crime
Heat-sensing technology lets you know what's happening sooner with push notifications, allowing you to act immediately to prevent unwanted activity.
Keep an eye on the ones you love
View, listen and talk to family members even if they're miles away.
Put the Spotlight on Crime

Heat & motion turn on the spotlights, enabling color night vision, so you can identify colors of clothing, cars & more, while also acting as a powerful deterrent.

SwannNet™ Wi-Fi Connection

The NVR plugs into power & connects to your internet router via the included network cable or Wi-Fi. SwannNet™ allows you to select whether each camera connects to the NVR or your Wi-Fi.

See Color at Night

Get color video at night up to 32ft (10m) with the lights on & even longer, up to 100ft (30m), in black & white during total darkness.

More Reliable Security

With Swann's True Detect, warm objects like people & cars can trigger the lights, siren, push notifications & recording with fewer false alarms to worry about.

Sound an Alarm

Protect the ones you love with a loud siren that can be triggered automatically when activity occurs or manually via the app.

Speak to See

Enjoy hands-free security using voice commands. Stream video from your camera via the Hey Google & Chromecast, Google Home Hub, or via Alexa devices with a screen, such as Echo Spot.

Free Local & Cloud Recording

The massive 1TB HDD can store months of video before overwriting older files. Easily back up video to your personal Dropbox account in the cloud &/or transfer videos to a USB memory stick.

Good for Business & Home

This system is designed to protect, & prevent crime at, small businesses & large homes. Position the cameras to watch over entrances, yards, driveways, parking lots, shop floors, and more.

One App, Complete Security

Expand your security by adding Wi-Fi cameras & fully wired DVR or NVR surveillance systems & manage everything within the Swann Security app. It's security made smarter.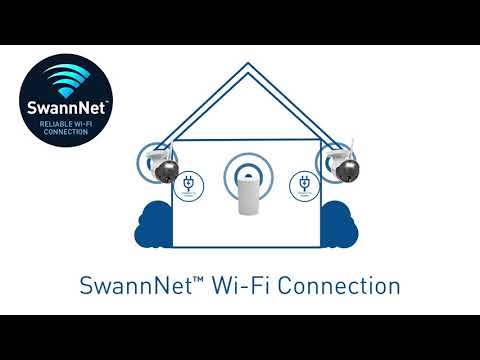 Swann 500-Series 1080p Wi-Fi NVR Security System (v3, Dec 2021)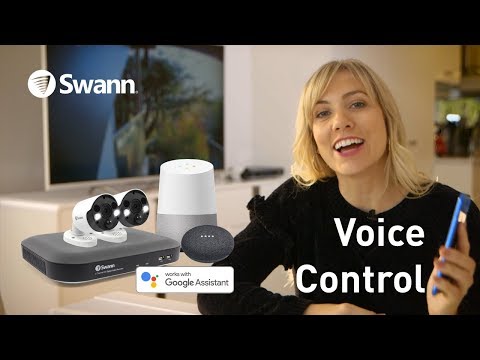 Hey Google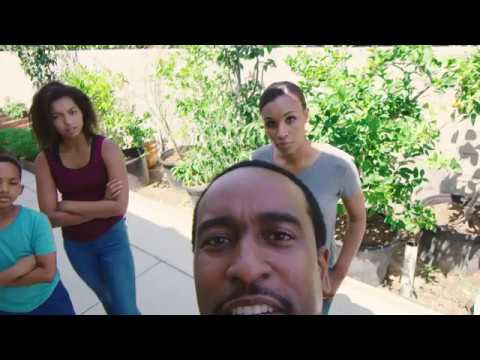 True Detect Heat Sensing
Camera and Lights Setup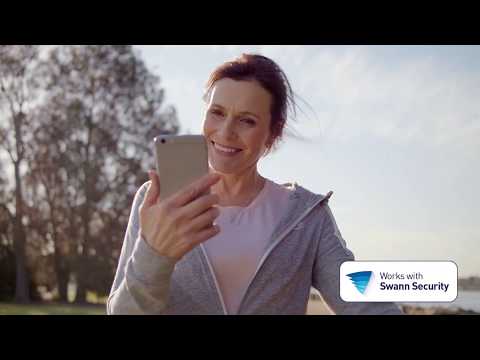 Swann Security App Intro
Swann Security App
Security in the Palm of your hands
Multi-camera live streaming that's always on
Receive alerts when activity is detected
See, store & playback footage & image on your mobile device
Speak to see with ease
Become a Swann Member for More Security
Now you can become a member of Swann's Secure+ Member plans for a host of extra security benefits including 3 years extended warranty, insurance coverage, special offers & more.
'Refurbished' products are complete and in full working condition. They may have previously been used as demo stock or returned from retailers. Products will also be shipped with original content as listed on the packaging. Swann's technicians have certified the products are ready for use with a 3 month base warranty. Occasionally minor cosmetic scratches and wear may be present.