Peace of Mind from Every Angle
Extra Camera, More Security

Add this camera to your Swann Professional NVR-8580 wired security systems with the ability to see more detail than before, in amazing Super HD

Seeing is Believing

With 5MP Super HD video you will be able to see facial detail, license plates and clothing colors, while the built-in microphone captures audio to add an extra layer of evidence

Protection 24/7

Mount the camera inside or outside to know what's happening at any hour with powerful infrared night vision up to 115ft / 35m & the ability to see color video at night up to 100ft / 30m wit

Heat Sensing

Swann's True Detect™ heat & motion-based PIR detection reliably captures & records activity, with fewer false triggers & reliable push notifications*

Powerful Deterrence

The camera turns the lights on & triggers recording when it detects heat. The 2-way audio & siren let you talk back & scare off intruders. It's high tech security working for you!
Keep Intruders Away
Cameras have motion lighting, 2-way talk & siren. Talk back with people near the cameras and sound the siren to scare off intruders while the super bright spotlight LEDs leave no dark corners
Prevent Crime
Heat sensing technology lets you know what's happening sooner with push notifications, allowing you to act immediately to deter unwanted activity.

Your Eyes Outside
Weatherproof cameras built tough to withstand the elements for year round security.
Identify Fine Details
See faces and license plates with incredible image quality. 5MP Super HD is 2.4 times better than 1080p Full HD.

Powerful Deterrence

Spotlight cameras turn the lights on when warm motion is detected. The built-in speaker lets you talk back and sound a siren to stop crime before it happens.

Spotlight Color Night Vision

The super bright spotlights turn on with warm activity near the camera, like people & cars. Get color video up to 100ft (30m) so you can see clothing colors, car colors and more.

Audio Adds Another Layer of Evidence

Hear off-screen noises and identify voices by their gender, age, accent & language. Record conversations and make sure your kids or elderly family members are being well taken care of by anyo

Easier Installation with Power over Ethernet

Power, video and audio run through a single Ethernet cable per camera with Power over Ethernet cabling, PoE, making installation a lot simpler.

Monitor the Outdoors

Mount cameras outdoors. Weatherproof design, IP66 rating. Built to withstand rain, shine, snow & dust.

True Detect Heat & Motion Detection

Warm objects, like people and cars, trigger recording & push notifications.

Wide Viewing Angle

Swann's cameras have a super wide 82 degree field of view to cover broad areas, so that you can have fewer cameras in your property, bringing down the cost of home security.

DIY Installation

Everything that you need is in the pack, including 60ft (18m) cables, screws & wall plugs, power adapter & splitter and security stickers. See section below: What's in the Box.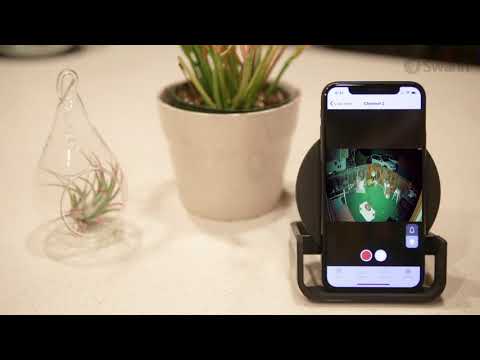 Spotlight Camera Overview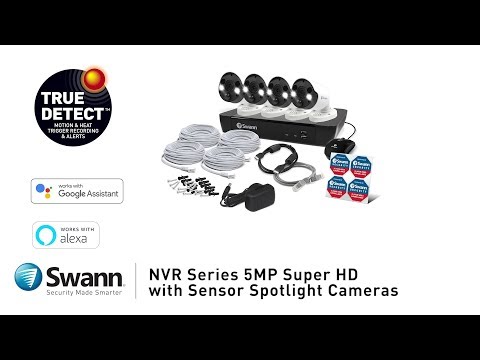 NVR Product Overview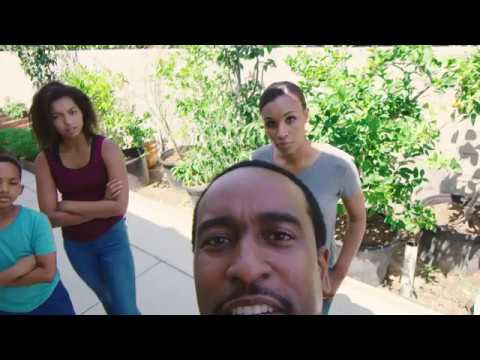 True Detect Heat Sensing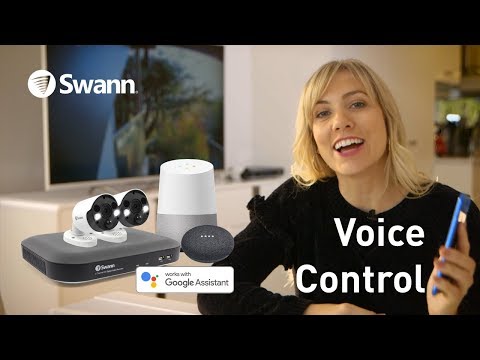 Hey Google
'Refurbished' products are complete and in full working condition. They may have previously been used as demo stock or returned from retailers. Products will also be shipped with original content as listed on the packaging. Swann's technicians have certified the products are ready for use with a 3 month base warranty. Occasionally minor cosmetic scratches and wear may be present.