Peace of Mind from Every Angle
Reliable Wired Connection

Protect your loved ones & property with this multi-camera, wired surveillance system with everything you need to do-it-yourself or have it professionally installed

See More in Full HD 1080p

Full HD 1080p resolution lets you discern important details which are essential for evidence, such as faces & license plates

Protection 24/7

Know what's happening at any hour with powerful night vision up to 100ft/30m & the ability to mount the cameras inside or outside. Add 2 more cameras for full 4 channel monitoring

Heat Sensing

Swann's True Detect™ heat & motion detection records & sends push notifications when it detects heat from warm objects, like people & cars

Set & Forget

Enjoy free local recording for up to a whole year+ onto a massive 1TB hard drive & save footage directly to your personal Dropbox account

Security Made Smarter

Cut the cost of crime & know what's happening with this expandable Full HD 1080p security system to suit homes, offices, small businesses & retail stores
Prevent Crime
Heat sensing technology lets you know what's happening sooner, allowing you to act immediately to deter unwanted activity.

Your Eyes Outside
Weatherproof cameras built tough to withstand the elements for year round security.
Peace of Mind from Anywhere
See live or playback video on from anywhere in the world with the Swann Security app.

Speak & You Can See

Enjoy hands-free security using voice commands. Stream video from your camera via the Google Assistant & Chromecast, Google Home Hub, or via Alexa devices with a screen, such as Echo Spot, Ec

True Detect Heat & Motion Detection

Warm objects, like people and cars, trigger recording & push notifications. It can also be set to record 24/7.

Monitor the Outdoors

Mount cameras outdoors. Weatherproof design, IP66 rating. Built to withstand rain, shine, snow & dust.

Protection 24/7

See in the dark up to 100ft (30m) or up to 130ft (40m) in ambient light with the powerful infrared night vision which automatically kicks in as the night falls.

Save Evidence Off-Site

Set up the system to upload footage and still images to your Dropbox account in the cloud. So even if your security system gets stolen, you'll have video evidence off-site.

Free Storage with the Massive HDD

The massive 1TB HDD can store months of recordings before it starts saving over older footage. Easily transfer videos to a USB stick or download via network with no ongoing fees ever.

Smart Search Finds Movement in Specific Areas

Select a specific area of the image to search for movement within the recordings. For example, highlight the position of a stolen object and Smart Search will find motion around that area.

Expand Coverage Area

Add up to 2 more cameras for a total of 4 to cover any blind spots in your property, including 3MP cameras that is 1.4x clearer than 1080p/2MP. See Compatible Products section further below.

Add Sensor Light Cameras

Add Sensor Warning Light Cameras for improved deterrence. Warning lights turn on when activity is detected, bringing image to color for enhanced evidence. See Compatible Products section bel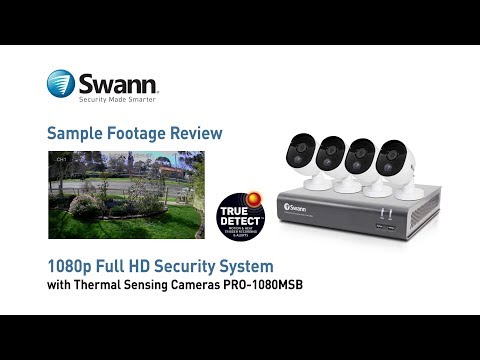 Sample CCTV Footage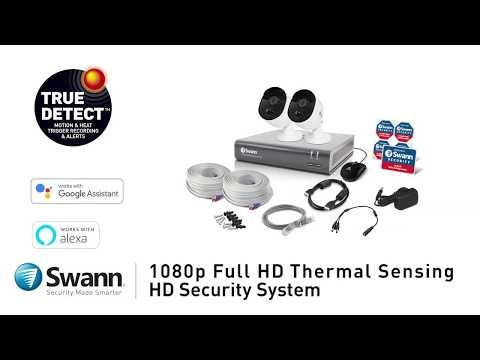 Product Overview Video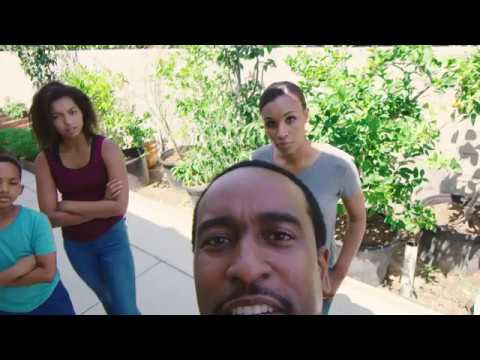 True Detect Heat Sensing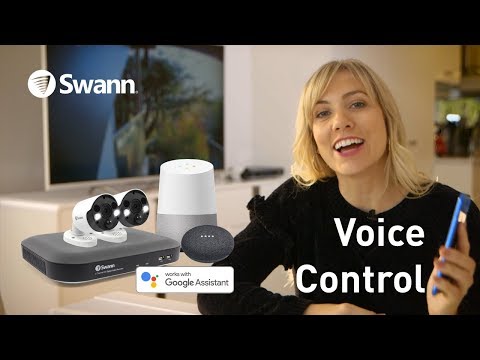 Hey Google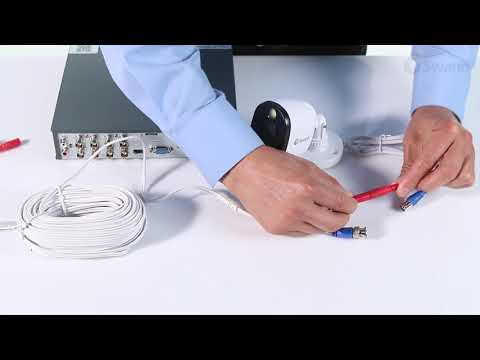 Connecting Cables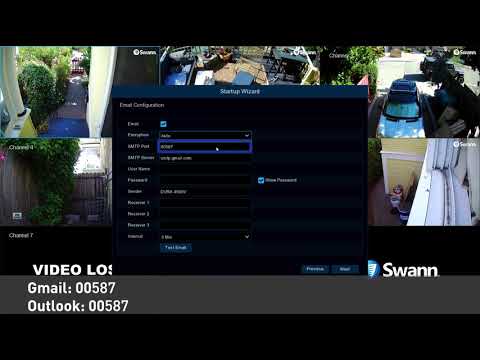 Initial Setup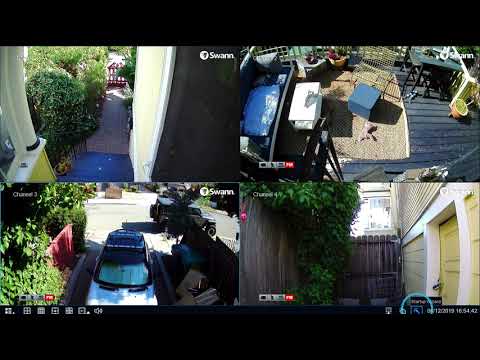 Icons & Controls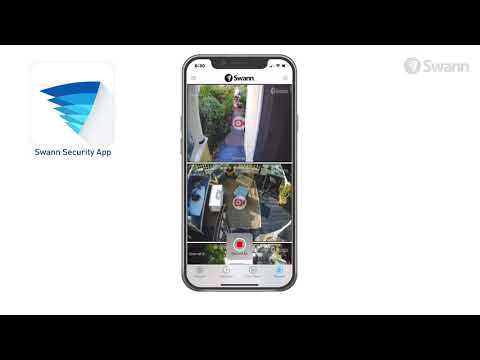 Swann Security App Setup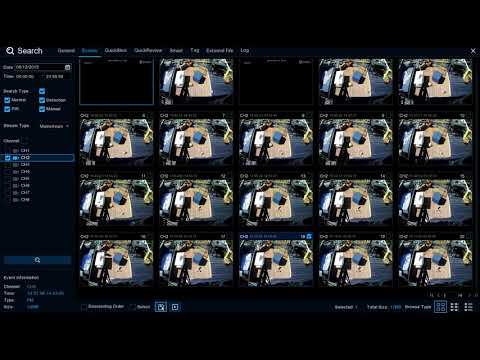 Exporting Footage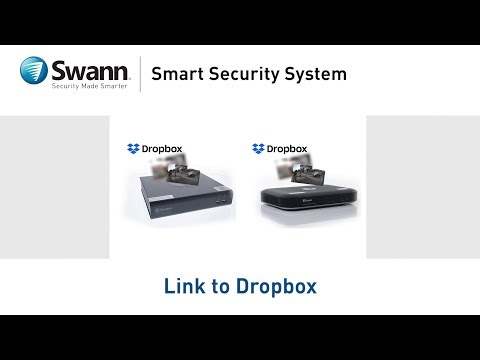 Linking to Dropbox
Swann Security App
Security in the Palm of your hands
Multi-camera live streaming that's always on
Receive alerts when activity is detected
See, store & playback footage & image on your mobile device
Speak to see with ease
Become a Swann Member for More Security
Now you can become a member of Swann's Secure+ Member plans for a host of extra security benefits including 3 years extended warranty, insurance coverage, special offers & more.
'Refurbished' products are complete and in full working condition. They may have previously been used as demo stock or returned from retailers. Products will also be shipped with original content as listed on the packaging. Swann's technicians have certified the products are ready for use with a 3 month base warranty. Occasionally minor cosmetic scratches and wear may be present.