Frequently Bought Together
Peace of Mind from Every Angle
Identify Fine Details
See faces, tattoos, labels on boxes & license plates with stunning 4K Ultra HD image quality.
Scare Intruders Away
Red & Blue flashing lights deter intruders plus spotlight, siren & mobile alerts leave nowhere to hide.
Your Security Enforcer

Defend your property & deter intruders with controllable motion-activated red & blue flashing lights, spotlights & sirens.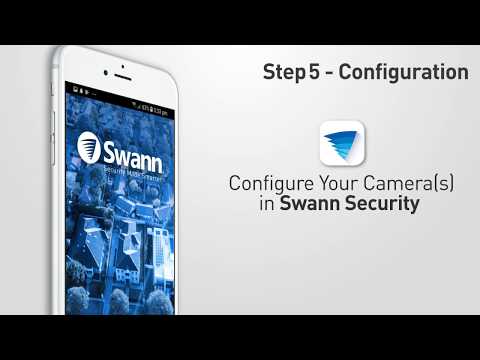 App Transition Guide - SAFE by Swann to Swann Security
Swann Security App
Security in the Palm of your hands
Multi-camera live streaming that's always on
Receive alerts when activity is detected
See, store & playback footage & image on your mobile device
Speak to see with ease
Become a Swann Member for More Security
Now you can become a member of Swann's Secure+ Member plans for a host of extra security benefits including 3 years extended warranty, insurance coverage, special offers & more.
'Refurbished' products are complete and in full working condition. They may have previously been used as demo stock or returned from retailers. Products will also be shipped with original content as listed on the packaging. Swann's technicians have certified the products are ready for use with a 3 month base warranty. Occasionally minor cosmetic scratches and wear may be present.